Hello hello! Welcome to A Vampy Legacy!
It's been so freaking long since I've done a legacy challenge, and I know there's no way I'll keep up with points and rules. I just know that every heir HAS to be a vampire. That's it. No gender requirements, no trait requirements, nothing like that. I'll either choose each heir or have people vote, depending on the amount of readers. Even if I have one reader, their opinion will matter on heir votes.
Let's start with the first chapter!

Here's our darling Akane Nadeshiko!
I picked the name because of her pink hair and eyes. Akane (茜) is Japanese for 'rose madder' which is generally simplified into 'pink'
Nadeshiko (撫子) is a pink flower in Japan, seen here:


Here's Akane's new home located in Forgotten Hollow(I'm pretty sure that's what the neighborhood is called). The lot is pretty big, so even though the house is only a 1 bed, 1 bath, there is room to expand.
We're starting this legacy in Spring, but it's still snowing a bit. I think it's cute 😀

If we're going to work on Akane's aspiration, we're gonna need a job. Akane joins the Painter Career and hopefully that Perfectionist trait will help make paintings epic.

Akane had about 400 simoleons left after moving in, we spent 350 of that on an easel and 50 of it on the canvas. We're broke now 😀

Akane: *tormented hiss*
What's up, buttercup?
Akane: It's awful, horrible, disgusting even. This painting isn't even worth acting as my doormat!
I'm sure it's not that bad…

Aw it's nice!
Akane: *hisses again*
So the perfectionist trait might not be THAT great if you aren't skilled up already. She gets embarrassed if her work isn't instantly perfect. -_-

Akane: I'm unworthy, I should just stand out in the sun all day…
That's a bit dramatic. Oh hey! Doorbell!

Caleb Vatore: Aren't I cute?
Uh, yeah! What do you want??
Caleb: Here to welcome my new neighbor. Where are they?
One moment… AKANE, GET OUT OF BED, DAMN IT!

After a quick trip to CAS, Caleb is the owner of a new hairstyle, new eyebrows, and a shiny skin overlay. Cutie :3

Caleb originally wanted to talk outside, but Akane isn't exactly the biggest fan of sunlight. It didn't seem to bother Caleb, and seeing that he's a Master Vampire, that doesn't surprise me. He doesn't mind chatting indoors though.
Plumbob: oh hello :3
GET OUT.

Akane asks for vampire lessons from Caleb and he doesn't mind showing her the ropes. Fun!

After vampire lessons, the two enjoy a movie together.

Caleb calls it a day and Akane tries out some dark meditation. Vampires are pretty cool.

Akane's first painting sold for about 45 simoleons. Not enough for another canvas, so we sell the garden plot outside so we can afford another one. Gotta build up that painting skill for work!

The sun is gone, and it's dinner time. Akane spots Geoffrey Landgraab walking around the neighborhood so she says hello.

Akane: So Geoffrey, this has been quite the titillating conversation, but I must say I'm simply parched. Would you be willing to offer me a drink?
Geoffrey: I have to say, if you weren't hot, I wouldn't be cool with this at all…
Akane: Lovely.

Akane: You are so generous.
Geoffrey: Is this gonna hurt?
Akane: I've never had any complaints. *opens mouth widely*

Akane: *chomp*
Geoffrey: Oh that kind of stings.

Akane: That was easy.
Yeah.. Glad Geoffrey could walk away from that.
Akane: He was fine! He'll need to take it easy a few days, but he's okay.

Akane invites Caleb over and sees he's a bit sad. Thankfully she can cheer him up!

They stargaze together and I fall in love with this couple. I must have them together! *shakes fist*

They become good friends from stargazing and have a seat on the bench outside Akane's house. Akane decides to see if she can get Caleb's number.(How does she not already have it? She called him to invite him over…)

Caleb seems excited to see the text is from Akane.

These two are too cute. He is more than willing to accept her romantic advances.

We got us a first kiss, kids!

And with that, these two are officially dating!
I was happy to see that Caleb was single and by this time, Akane knows everything about him. They're very cute together and I'm excited about this!

Caleb calls it a day(night? day? whatever.) and a very flirty Akane paints this cute flirty pic.
The next day, Akane goes to work and returns to a phone call from Caleb. He wants to go on a date! Let's go!


Unfortunately it's that time of the month for Akane and she's thirsty, so she's starting this date a bit uncomfortable. Here's hoping it gets better.

Akane: Caleb, don't look now, there's a bear behind you…
Caleb: *frightened but attempting to stay casual* Is it going to attack me?
Akane: I'll rip it apart if it does.
Caleb: My love…
The date doesn't seem to go that well, because Caleb spends most of the time talking to the bartender and the other patrons. -_-


Time for Akane to take out some frustrations on someone who deserves it.
Akane: I blame you for that date going badly.
Bear: Rawr?
Plumbob: I'm here too! 😀
REE

Akane: *transforms* I'm thirsty…
Bear: *gulp*

Akane: I have no need for pleasantries with you. *compels*
Bear: *tiny rawr of fear*

Akane: *chomp*
Lovely. 🙂

Akane: feh.. over this.
Bear: zzzz

And with that, Akane happily jogs off, well fed and comfortable.

Fast forward to the next night. Akane is hungry again after work and doesn't feel like being social. She's going to call Caleb for another date and wants it to go well.
Akane: He tasted like raspberries.

Date time! They're both in a great mood!

Akane isn't about to waste anymore time. They're already at a gold level date, let's end it with a bang!

Akane: My darling Caleb. Will you join me and walk the night with me forever? Be my husband.
Caleb: *gasps* Oh Akane, you mean it?
Akane: I love you more than blood, baby.
Weeeh so cute!

Caleb: Yes, my love! My little bat! I gladly accept!
Akane: Wonderful!

#BetterLoveStoryThanTwilight

We aren't exactly swimming in cash for a wedding, so these crazy immortal kids get married right at the karaoke lounge.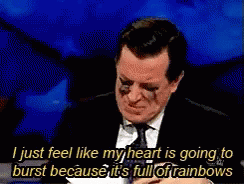 Welcome to the family Caleb!
Caleb Vatore(Now Nadeshiko)
Good Vampire Aspiration
Gregarious
Ambitious
Materialistic
Foodie
I can only assume their shared Ambitious trait helped these two get along so well. Only took about 3 or 4 sim-days for them to tie the knot. You know, it's hard to keep track of the days when your sim doesn't sleep lol.
Caleb gets an itty-bitty makeover to modernize his look. I think he looks good!

And with that, these two get started on making an heir!
This was a lot of fun! I hope it was fun to read! Next time, I decide whether Caleb gets a job or becomes a stay-at-home batty-daddy, and we all see if these two conceive on their first try! Thanks for reading! ❤